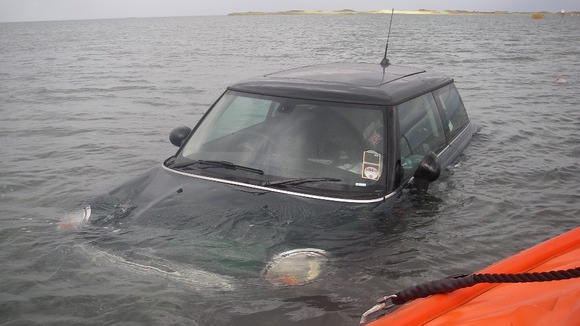 Emergency services have expressed their anger and frustration after being called to rescue people in a partially submerged car on the Holy Island crossing only to find it had been abandoned some time earlier.
The Seahouses Inshore Lifeboat and a rescue helicopter from RAF Boulmer were scrambled on Wednesday, 21 August, after reports that people were trapped in the vehicle as the tide flooded the causeway.
When rescuers got to the car they found it was empty.
The owners were eventually traced to a hotel on the island.