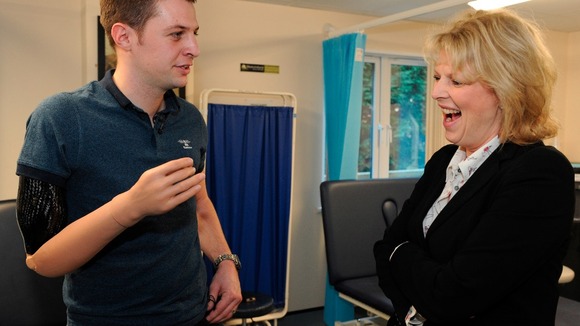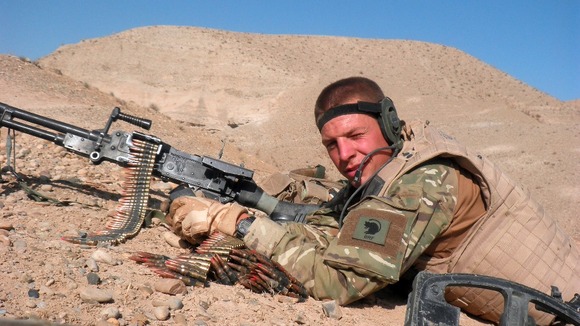 Corporal Andrew Garthwaite from South Shields, who lost his arm while serving his country in Afghanistan, has become the first person in the UK to receive a mind-controlled prosthetic limb.
Corporal Garthwaite's revolutionary 'robotic' arm was fully funded by the Ministry of Defence. He made his final visit to the Defence Medical Rehabilitation Centre at Headley Court in Surrey today.
While at the Centre, Corporal Garthwaite was able to demonstrate how the new arm has changed his life, allowing him to perform basic tasks like opening doors, gardening and cooking.