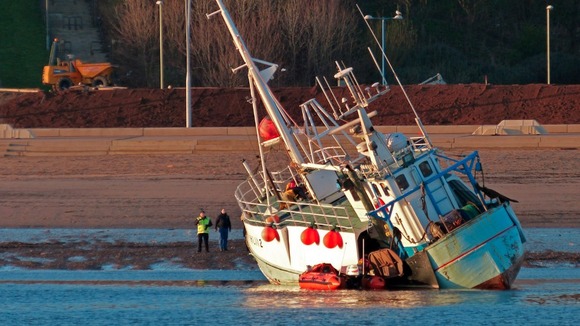 Adrian Don, spokesman for Tynemouth RNLI lifeboat station, said: "The _Grenaa Star _had suffered major damage to her bow after colliding with the pier and was quickly taking on water. Her skipper had sustained a cut to his head.
"When the lifeboats arrived on scene the vessel was low in the water, drifting, and her keel was just touching the riverbed.
"The volunteer lifeboat crew pumped water out of the vessel for as long as possible before the boat was completely grounded and then took the remaining two fishermen
to safety.
"We don't know what caused the collision at this time but thankfully there were no serious injuries".