The actress Michelle Keegan, who plays Tina McIntyre in Coronation Street, said she had great fun working with Cheryl Cole on Coronation Street. The pop star from Newcastle made a cameo appearance on the cobbles as part of ITV's Text Santa appeal.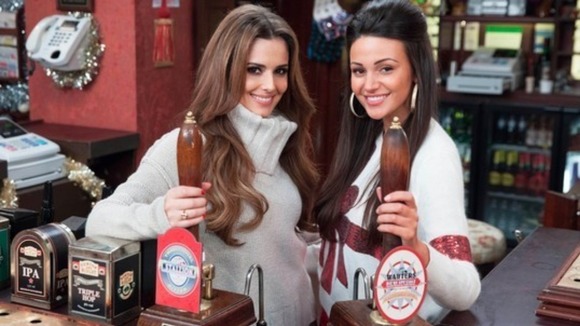 Michelle Keegan said: "I was really excited when I found out that Cheryl Cole was going to be filming at Corrie. She is someone I really admire and I have never met her properly so when I found out she was going to play Tina's friend I couldn't believe it.
"They say never meet your idols but she was amazing. She is such a huge Corrie fan and she was genuinely pleased to be filming with us. I sat and chatted with her for ages which was lovely. She didn't need any tips from us all though, she was really good, a natural.
"She knew all her lines and she seemed to really enjoy herself. Malcolm Hebden, who plays Norris, made her laugh. She was great fun to have on set and I am really thrilled that Text Santa gave me the chance to work with her."