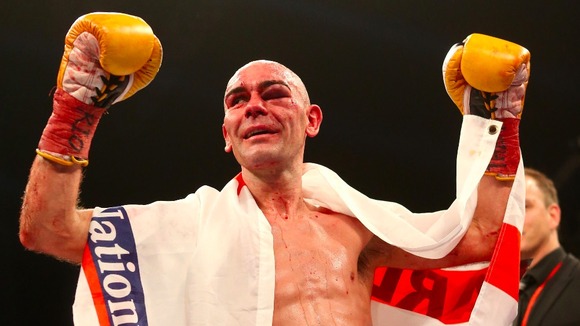 The region is celebrating its first World Boxing Champion in a generation.
Darlington's Stuart Hall thrashed South Africa's Vusi Malinga, claiming the IBF Bantamweight title in Leeds last night.
Until now, Glenn McCrory was the only North East Boxer to win a world title 24 years ago. But Stuart has joined him in the region's sporting hall of fame.