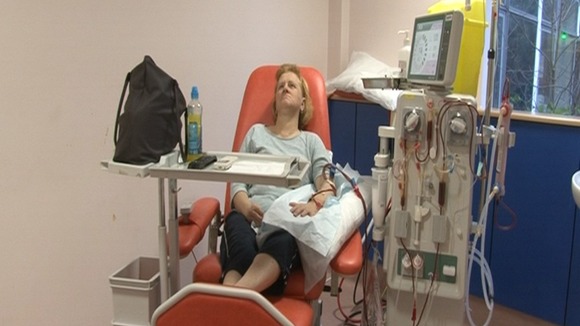 A woman who's been waiting 12 years for a kidney transplant is finally due to get one after a matching donor agreed to donate theirs as long as someone she knew gave a kidney in return.
Karen Williams' husband Jez immediately agreed and the operation is due to take place on monday.
For 12 years Karen has had to have dialysis three times a week in hospital. It's meant she had to give up work and been unable to have a holiday. If everything is successful it'll mean a new life for Karen and another unknown kidney patient.
Paired or pooled kidney donation means a living donor gives their organ in return for someone else donating theirs. In this case an unknown donor has agreed to give their kidney to Karen, Jez will then donate his to another, unrelated, kidney patient.