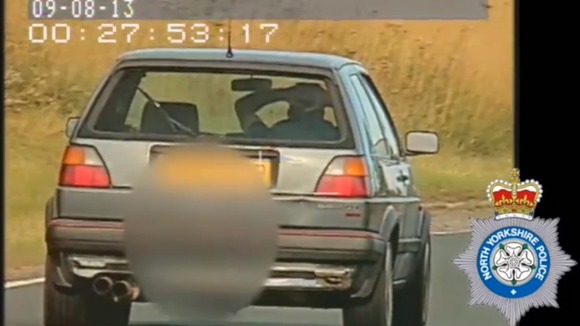 A Whitby man has been banned from driving for 12 months for driving with no hands.
Richard Newton, 36, of Abbots Road, was found guilty at Scarborough Magistrates' Court of dangerous driving.
Mr Newton was filmed as he drove past a police mobile safety camera on the A171 near Scaling Dam reservoir, at around 6.20pm on Friday 9 August 2013.
He had both hands behind his head as he continued along the road for around 25 seconds driving at between 60 to 63mph.