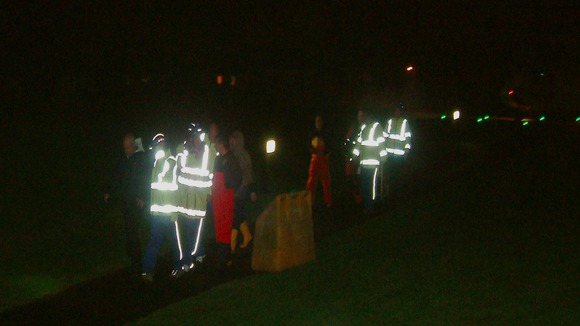 Four fishermen were winched to safety last night as their trawler sank in the North Sea.
The 'Rachel Jayne IV' got into difficulty in rough seas around 30 miles north east of Tynemouth some time before 5pm. The crew made a Mayday broadcast before boarding a liferaft and were rescued by an RAF helicopter as the vessel sank.
The crew members were taken to Wansbeck General Hospital for treatment.