The rail firm Hitachi has moved its global headquarters from Tokyo to London, after winning a £1.2bn contract to build trains at its new factory in Newton Aycliffe in County Durham.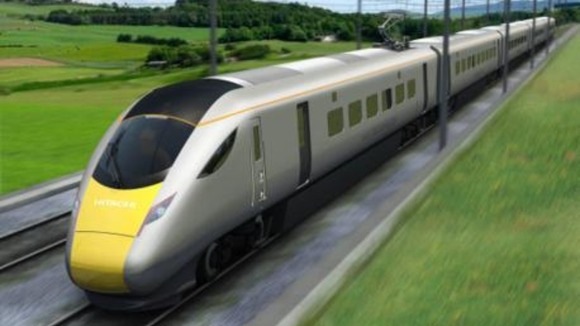 The Business Secretary, Vince Cable, said: "This move demonstrates a huge vote of confidence in Britain, its workers and its rail industry from one of Japan's biggest businesses. It follows the company's announcement last year of 750 new jobs at their factory in Newton Aycliffe."
The new purpose-built factory in Newton Aycliffe is expected to be operational from 2015 with full production starting in 2016.
A total of 270 carriages will be manufactured at the new plant, enhancing the factory's ability to win lucrative rail contracts across Europe.