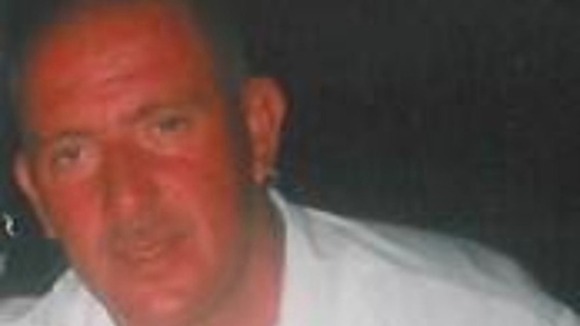 Two men have been convicted of killing John "Jonty" Hall at a house in County Durham.
Mr Hall was beaten to death last September.
His battered body was then dumped in a ditch.
Newcastle Crown Court heard the 46 year old had sustained such severe injuries that his face was left "flat and without structure".The dad of two also had his throat cut, was stabbed with a fork and had multiple wounds inflicted to his body, hands, penis and testicles.
Nicholas Rought, 45, of Princess Street, Shiney Row, denied he played any part in the killing. He was convicted of murder after five hours deliberation by a jury.
Stuart Smith, 42, of no fixed address, also denied murder during a two week trial at Newcastle Crown Court.Jurors found him guilty of manslaughter. He was cleared of the murder charge.
Both men will be sentenced tomorrow.
Mystery still surrounds exactly what happened in the dining room where the 46-year-old dad was killed while surrounded by friends.Jurors were told various versions of events by witnesses who were there during the murder.
Paul Tate, of Cambridge Road, Silksworth, was also charged with Mr Hall's murder but committed suicide while on remand in Holme House Prison, Stockton, on September 27.