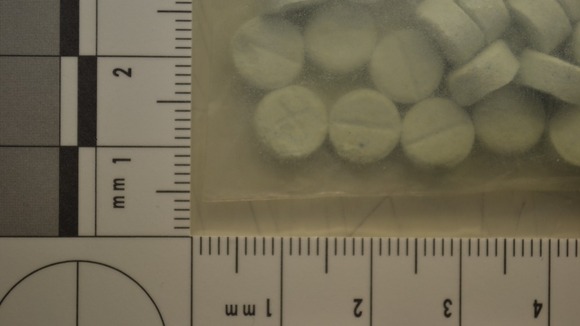 Police are warning of the dangers of taking illegal drugs after a man died from taking potentially homemade ecstasy. The 20-year-old man, from South Shields, was taken to South Tyneside Hospital on April 6 where he was pronounced dead.
The tablet is a pale green colour. Anyone who believes they have taken a tablet from the homemade batch is urged to seek medical assistance immediately.
Detective Inspector Paul Woods said: "These tablets are potentially very dangerous and anyone thinking of taking any drug, particularly one similar to this, should not. If anyone thinks they have taken this drug they should seek immediate medical attention."