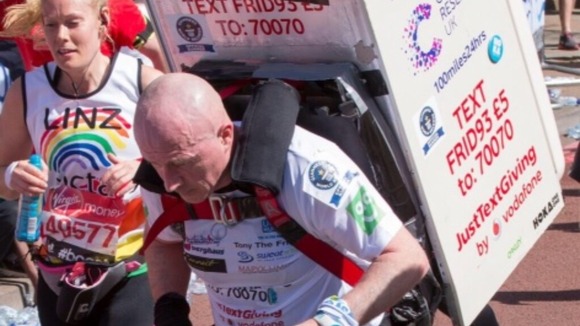 Tony 'The Fridge' Morrison has spent the past few years raising thousands of pounds for cancer charities running the length and breadth of the country with a 42kg fridge on his back.
His efforts have taken their toll on his body and today he's embarking on his final challenge.
Tony, from South Tyneside, is running four marathons in one day. His first was with thousands of others as he took part in the London Marathon.
But while the other runners will be nursing sore limbs and blisters, Tony will continue to run.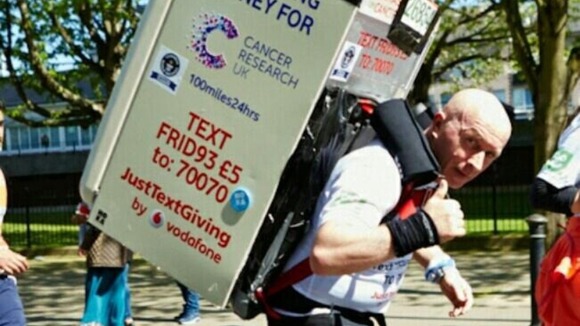 Over the last four years he has ran 30 half-marathons in 30 consecutive days and trekked from John O'Groats to Land's End for the Sir Bobby Robson Foundation.
This final challenge will raise thousands for Cancer Research.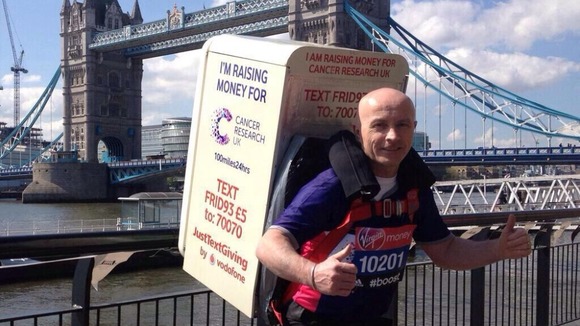 Follow Tony's progress every step of the way here