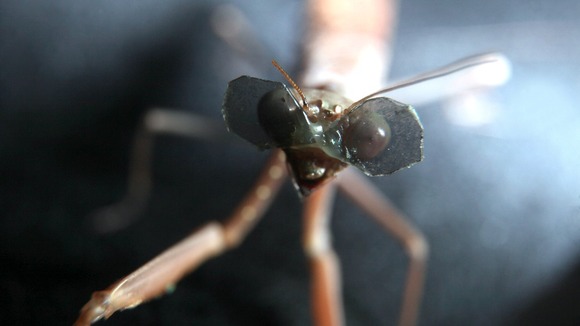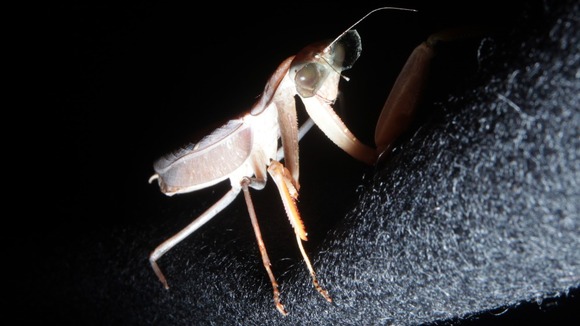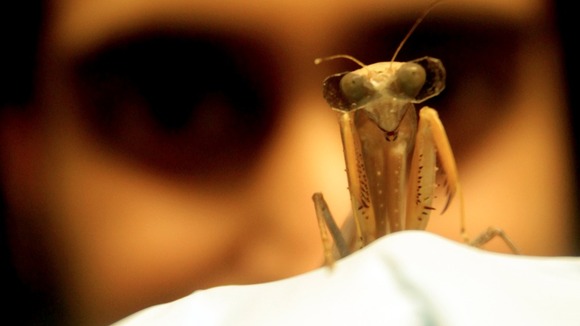 Tiny 3D glasses have been made for praying mantises to help scientists understand sight.
The creatures are the only insects known to see, like we do, in three dimensions.
But with such small brains, it's not known HOW they do it.
Researchers at Newcastle University hope the results of their experiments could simplify technology for robotics.