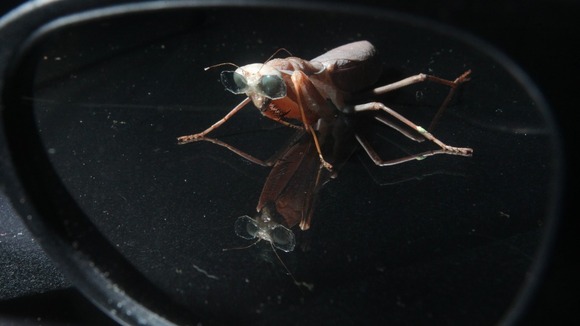 The world's smallest 3D glasses have been created by scientists at Newcastle University to help understand the vision of a praying mantis.
The insects are the only ones known to see in 3D, like humans.
The glasses are made from the same plastic used for the 3D specs we wear at the cinema, but measure just 15mm across and are stuck onto the insects with beeswax.
The researchers are hoping the results will help with the development of robotics in the future.