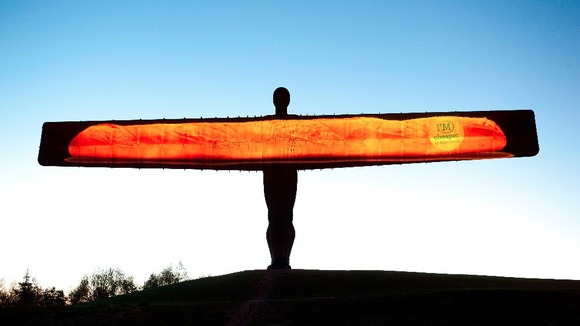 Gateshead Council did not approve a light projection onto the Angel of the North, which a supermarket said took place on Friday night.
Morrisons said the image of a baguette and the words "I'm cheaper" appeared on the artwork.
A spokesperson said it was not approached and did not give permission for the advert, and does not approve any lighting of the structure, even floodlights. A Gateshead Council spokesman said:
"The Angel has become a much-loved and iconic symbol of Gateshead and the wider North East.
"Many goods and services have and want to be profiled alongside it, and there is a filming process in place to work with organisations to do this, although this does not include lighting the Angel in any way.
"It is disappointing this process does not appear to have been followed."