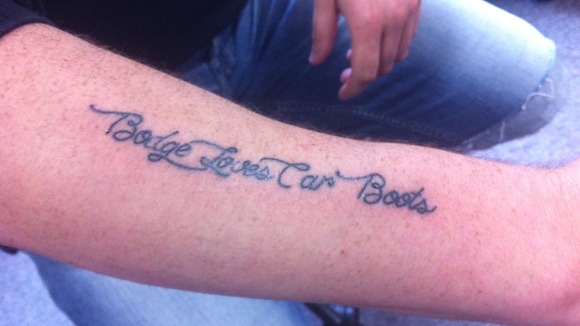 Mark Bythway was on his stag party when he woke up one morning with the words 'Bodge Loves Car Boots' tattooed on his arm.
The 29-year-old, from Marton-cum-Grafton, was nicknamed Bodge after his grandfather said he looked like a 'bodged' baby when he was born.
Groom-to-be Mark had the words inked on his arm when his friends took him to a tattoo parlour whilst on his stag do in Magaluf.