York Minster is claiming the highest yellow jersey in Yorkshire as it released these pictures of its banner on top of the central tower.
The Tour de France will pass the South Door of the Minster at the start of Stage 2, between York and Sheffield, on Sunday.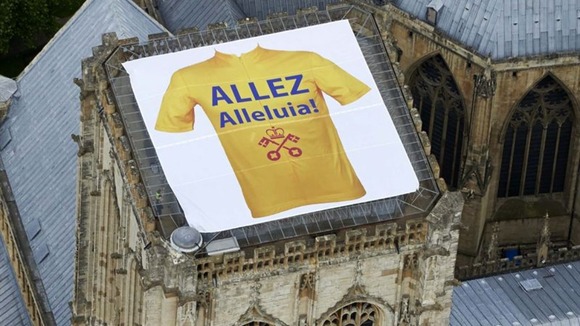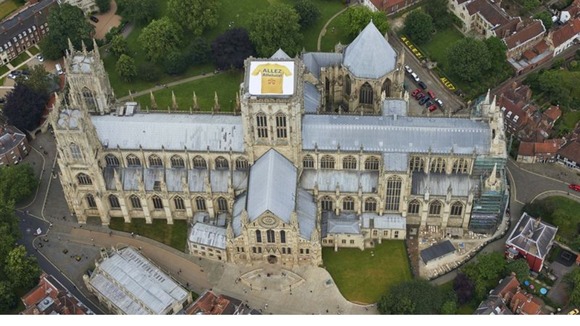 A spokesman said: "Those visiting York Minster on Saturday evening for one of the early evening Tower Tours will be able to see the banner up close - but without a doubt, the best view will be from the heavens above."