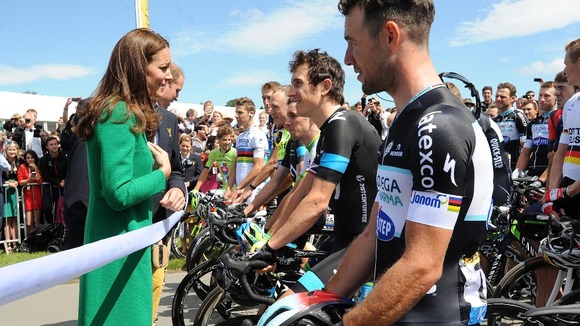 British cyclist Geraint Thomas has warned spectators to stay off the road when the peloton is passing.
The Team Sky cyclist praised the 'incredible' crowds who lined the entire 190km route from Leeds to Harrogate, but spoke of some near misses along the way.
READ: Two airlifted to hospital during Le Tour
He said: "It was great to race on home roads (but) it is quite dangerous at times. There was a dog that nearly ran on and a few kids around.
"Try and stay off the road and give us a bit of room."
More from ITV Tyne Tees: Moment Cavendish's day one jersey dream ended