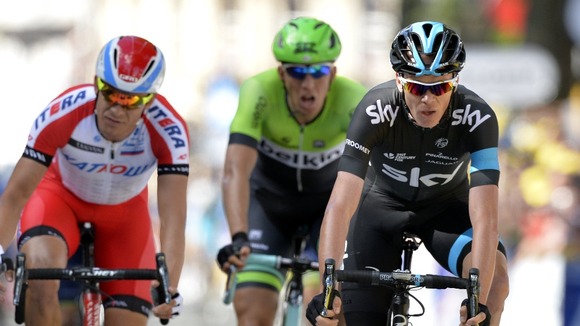 Defending champion Chris Froome has praised the incredible welcome from more than a million spectators who lined the route of the first stage of the Tour de France.
He finished sixth on the 190.5km stage from Leeds to Harrogate.
He said: "It's unreal, absolutely unreal. As defending Tour champion it doesn't get much better than this. The crowds out there were just incredible."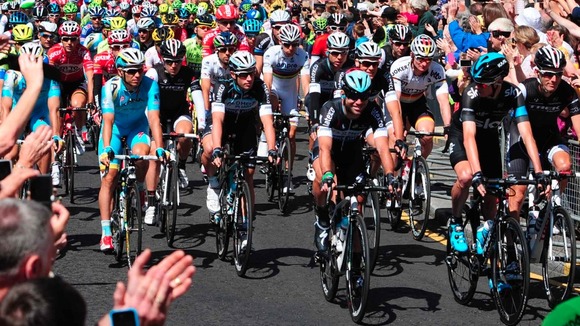 His Team Sky colleagues agreed, with Geraint Thomas' ears ringing long after he'd crossed the finish line.
He said: "The crowds were just incredible all day. My ears are ringing now; it was like being in a disco for four hours.
"It was so noisy. You couldn't hear the radio, you had to shout to speak to each other.
"Everyone's going on about how good it was. (Giant-Shimano's John) Degenkolb came up to me and said 'you should be proud to be British, this is amazing'. It's pretty cool."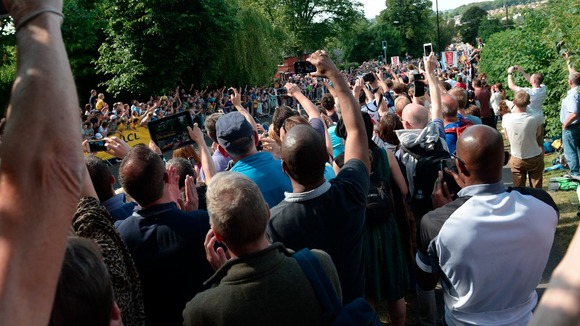 Team Sky's Team Principal Sir Dave Brailsford said he'd never seen so many people in his life.
When told there were more than a million spectators lining the route, he said: "It looked like more to me. It was just incredible, fantastic.
"One of the great things about this sport is it's so accessible and as a fan you can get so close to the riders while they're actually racing. It's crazy really."