Police say the crash on the A19 was weather related and one man involved was taken to hospital with shock
Read the full story ›
Almost 1,100 homes across the Tyne Tees region are without power after wintry weather hit the North East on Friday morning.
In Bamburgh, in Northumberland, 170 homes are without power and Northern Powergrid say power may not be restored until later on Friday afternoon.
If you're affected by power outages, you can check for an estimated restore time below.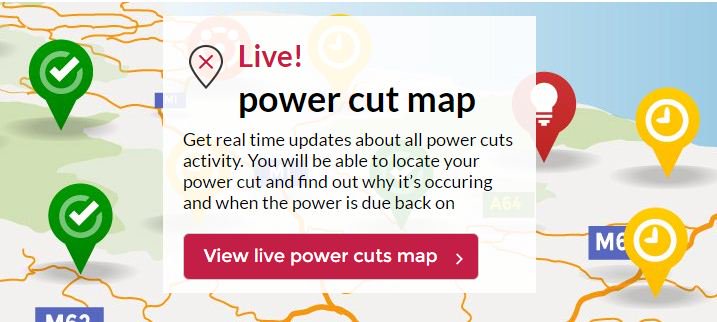 There are also homes in North Tyneside, Teesside, South Tyneside, Wearside and County Durham without power.
Northern Powergrid estimates power will be restored in stages throughout Friday between 10.45am and 3pm.
Advertisement
Drivers in the region are being warned of hazardous conditions after poor weather.
The Driver and Vehicle Standards Agency (DVSA) is warning motorists to be prepared for driving in snow and icy conditions
Drivers can prepare by planning their journey, including:
• checking the weather forecast and road conditions • considering other routes or types of transport • allowing extra time for your journey • ensuring that your vehicle is prepared for the journey • carrying warm clothing, blankets, hot drinks, a torch, a shovel, and suitable footwear
Drivers should:
• keep the lights, windows and mirrors clean and free from ice and snow • add anti-freeze to the radiator and winter additive to the windscreen washer bottles • make sure wipers and lights are in good working order • check that tyres have plenty of tread depth and are maintained at the correct pressure
When driving, drivers should:
• avoid sudden actions as these could cause loss of control • use dipped headlights in poor conditions • keep well back from the road user in front - stopping distances can be 10 times greater than on dry roads • drive at a slow speed in as high a gear as possible; accelerate and brake very gently • drive particularly slowly on bends where loss of control is more likely - brake progressively on the straight before you reach a bend
High tides, strong winds, snow and powercuts have hit the North East. here is what we know so far.
Read the full story ›
Cold and windy with coastal gales.
Otherwise mostly dry and bright with just the odd wintry shower near the coast, mainly affecting Teesside and North Yorkshire.
Maximum Temperature 3 °C.
Advertisement
Durham Police say 15 vehicles have crashed on the northbound A19 between Peterlee and Easington.
Northern Powergrid has confirmed that over 600 homes are without power on Tyneside.
⚠A1 Western Bypass Northbound delays due to poor weather and 50 vehicles are stuck on the Offslip for Eral Lane -… https://t.co/JChFRi5c6V
Load more updates