Northumbria Police has released a picture of a man they need to trace after a rape in Newcastle.
A 19 year old woman was attacked at an address in Newcastle on Wednesday, September 24, between 12.30 and 1am. She'd met the man earlier at Digital Night Club in the city centre.
Police investigating the incident have released this image of a man they need to identify and speak to . They believe he may have information that could help with their enquiries.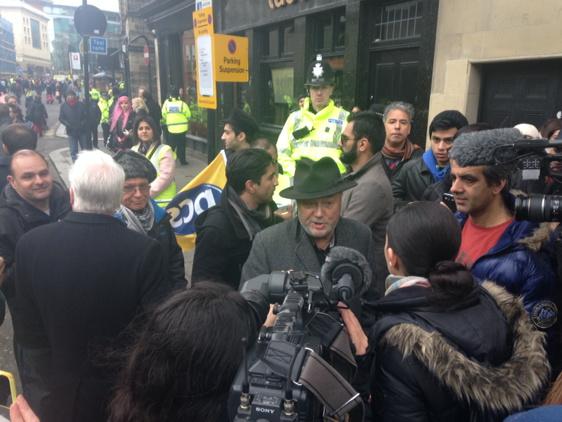 Advertisement
A 69-year-old man has died after falling into the River Wear in Durham. It's believed he suffering a medical incident which caused him to fall down the bank and into the water.
He was rescued by members of the public and emergency services and was taken to hospital.
Despite the efforts of all involved, the man died a short time later.
Both demonstrations in #Newcastle city centre have now finished and all roads are open.
A 69 year old man has been pulled from the River Wear in Durham.
Durham Police, fire and ambulance crews were called to the riverbank near Knightsgate Bridge at 8.25 am.
It appears the man had suffered a medical condition and fallen down the bank into the water.
He was rescued by members of the public and emergency crews and taken to hospital in a serious condition.
A couple of people approach the police line shouting "EDL".
NewcastleUnites crowd chant back "Newcastle, United, will never be defeated"
Advertisement
It appears many more people have attended a counter protest organised against a rally being held by Pegida.
The group, which started in Germany, says it's worried about the rise in the number of people who adhere to a strict interpretation of Islam. It's holding its first rally in Britain in Newcastle.
Around 400-500 people are attending, including members of the North East English Defence League.
Yards away a counter protest is taking place, organised by Newcastle Unites, which says Pegida is a far right organisation that has no business demonstrating in the North East.
The counter protest appears to have attracted thousands of people.
Tensions flared briefly in the Pegida rally but, what looked to be an attempt to break through police lines, was quickly contained.
Police now trying to disperse the Pegida demonstration. The counter protest remains in full swing.
Police have contained what appeared to be an attempt by members of the Pegida rally to break through police towards the Newcastle Unites counter protest.
Pegida appear to be trying to break through police to walk towards Newcastle Unites rally.
Police lines separate the two groups now gathered at the Bigg Market and Newgate Street.
Members of the Pegida rally can be seen coming through the line of police tape towards where officers are standing, moving towards the counter protestors.
Around 400 - 500 people are in the Bigg Market for the rally of Pegida. The North East English Defence League say around 100 of their members are in attendance.
A speaker from the German branch of Pegida is addressing the crowds.
The rally has attracted attention from international media.
Load more updates