Muhammad Ali fans have flown from the North East to Louisville to attend his funeral. Watch them pay their respects to their hero
Read the full story ›
Teenager Caitlin was swept to her death from Cullercoats pier in January. Now her family are backing an RNLI campaign to save lives.
Read the full story ›
Advertisement
Exhibits which entertained generations of children in the 1950s and 60s are going back on display after they were discovered in storage.
The exhibits, which used to be displayed in Saltwell Towers Museum, include glassware and ceramics, taxidermy, bird eggs, insects, minerals, fossils and geology, as well as objects donated by Gateshead residents.
They are now back on display in the Shipley Art Gallery in Gateshead.
"It was a huge surprise to hear the exhibits from the old Saltwell Park Museum were still in storage – and a real delight to hear that they were going back on public display.

"Anyone who visited Saltwell Park as a child in the 1950s and 1960s is likely to have popped into the old Saltwell Towers museum. In those days, it was an old-fashioned and slightly gloomy place, though it had a collection of exhibits which always fascinated and entertained.

"I know there are lots of local people who will enjoy re-acquainting themselves with a bit of Gateshead's past we all thought was lost, and explore all manner of strange and wonderful items they haven't seen since childhood."
– Cllr Gary Haley, Gateshead Council
The exhibition opens at the Shipley Art Gallery on June 11, 2016 with a celebratory event from 2-4pm.
A sonic boom, caused when RAF jets were called to accompany a plane in to Newcastle Airport, has caused a string of compensation claims.
People across North Yorkshire heard the sonic booms on May 2nd, 2016, after two Typhoon jets were launched from RAF Coningsby to intercept an Air France passenger plane. The plane wasn't responding because of a radio communication problem and was escorted to Newcastle International Airport.
The boom caused houses to shake, now a Freedom of Information (FoI) request by the i newspaper, shows claims have since been made to the MoD for damage to windows, roofs, ceilings and a fish tank.
The MoD has paid out just under £640 for the damage and is dealing with another seven claims.
In response to the FoI request, the MoD said supersonic flight is not routinely permitted over land in the UK and training is carried out over sea.
"Recent reports of supersonic flight overland have been caused by RAF Quick Reaction Alert Typhoon aircraft who have been on air defence missions authorised to transit at supersonic speed for operational reasons.

"Any inconvenience caused to the public is regretted but this must be balanced against the need to maintain national security in an unpredictable and dangerous world."
– Ministry of Defence
Hugo Swire has met six British seamen imprisoned in Chennai. Two men from Northumberland and North Yorkshire are among those detained
Read the full story ›
The families of soldiers from the region killed in Iraq say they don't expect Sir John Chilcot's inquiry to answer their questions.
Read the full story ›
Advertisement
There are unconfirmed reports a civilian plane has been escorted to Newcastle Airport by RAF jets.
Dozens of people took to social media shortly before 10pm on Monday evening to report hearing loud bangs.
Two loud explosions were reported across parts of North Yorkshire.
It has been confirmed the bangs were sonic booms from RAF jets.
Confirmation from RAF that loud bangs heard across the county were sonic booms from RAF Typhoon jets. No cause for concern
Quick reaction alert Typhoon aircraft were launched today from RAF Coningsby to identify an unresponsive civilian aircraft.

Communications has been re-established and the aircraft safely landed.
– RAF statement
Father and two young children killed instantly, while a third child and their mother suffered injuries in the crash, French news report.
Read the full story ›
Astronaut Tim Peake tweeted this aerial shot of Newcastle, commenting on the 'good weather' expected. Quite a view!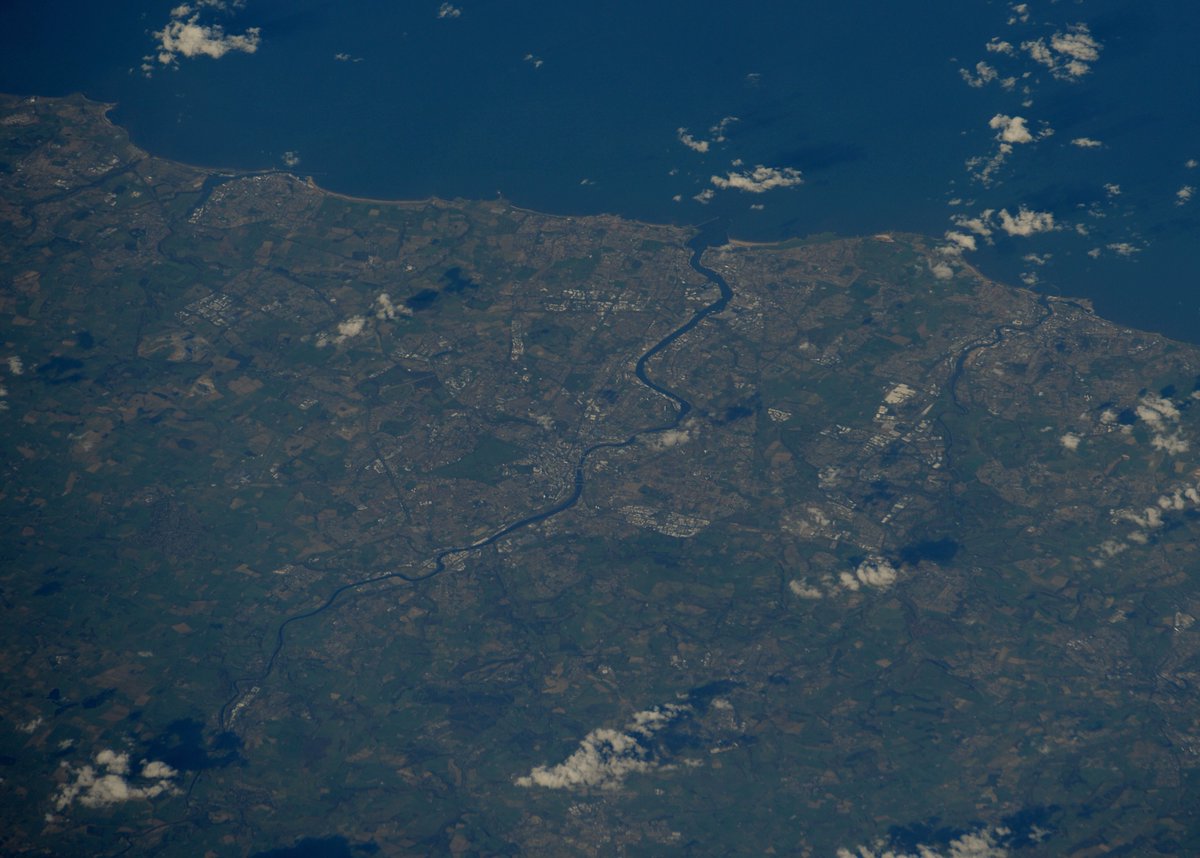 Nick Talbot, County Durham, has re-started his attempt to become the first man with cystic fibrosis to climb Mount Everest.
Read the full story ›
Load more updates