The Sage celebrates its 10th birthday, after six million visitors and 4000 concerts.
Read the full story ›
The Sage Gateshead will celebrate its 10th birthday today with an evening of surprise performances.
The music venue on the banks of the Tyne first opened its doors on 17 December 2004.
Organisers of tonight's event say audience members will see the building, designed by architect Norman Foster, in a new light.
Advertisement
Iain Wright, the MP for Hartlepool, has said the town is a "close-knit" family, in light of today's World War One memorial service.
He also pointed out that some of his constituents' "direct ancestors" perished when the North East coast was bombarded by German warships 100 years ago today.
A ceremony has been held in Hartlepool to mark 100 years since the town was bombarded in World War One.
There have also been events in Scarborough and Whitby.
100 years ago today five German battle ships struck the North East coast. 151 people were killed in the attack.
A memorial has been unveiled in Hartlepool to mark 100 years since the town was bombarded in World War One.
Dignitaries have been laying wreaths and singing hymns at a ceremony in St Mary's Church in Scarborough to remember the 100th anniversary of the World War One bombardment.
Thousands of German shells were fired at Hartlepool, Scarborough and Whitby in the first enemy attack on British civilians during WW1.
Advertisement
Tributes will be paid this morning to those killed on the North Yorkshire coastline in the First World War bombardments exactly 100 years ago.
Hundreds of shells rained down on Scarborough before German warships attacked Whitby in 1914. 20 people were killed and hundreds more injured.
Lindy Rowley is from the Scarborough Maritime Heritage Centre.
Nine days before Christmas in 1914 was the major turning point in the Great War resulting in thousands signing up to fight.
That is because it was the first time the Germans had killed civillians on home soil. The seaside town of Scarborough was one target and 18 people were killed there.
Now a group of volunteers are trying to trace their relatives in time for a special centenary next month. Sarah Clark reports.
People in Hartlepool gathered for an early morning service to remember the lives lost during World War One.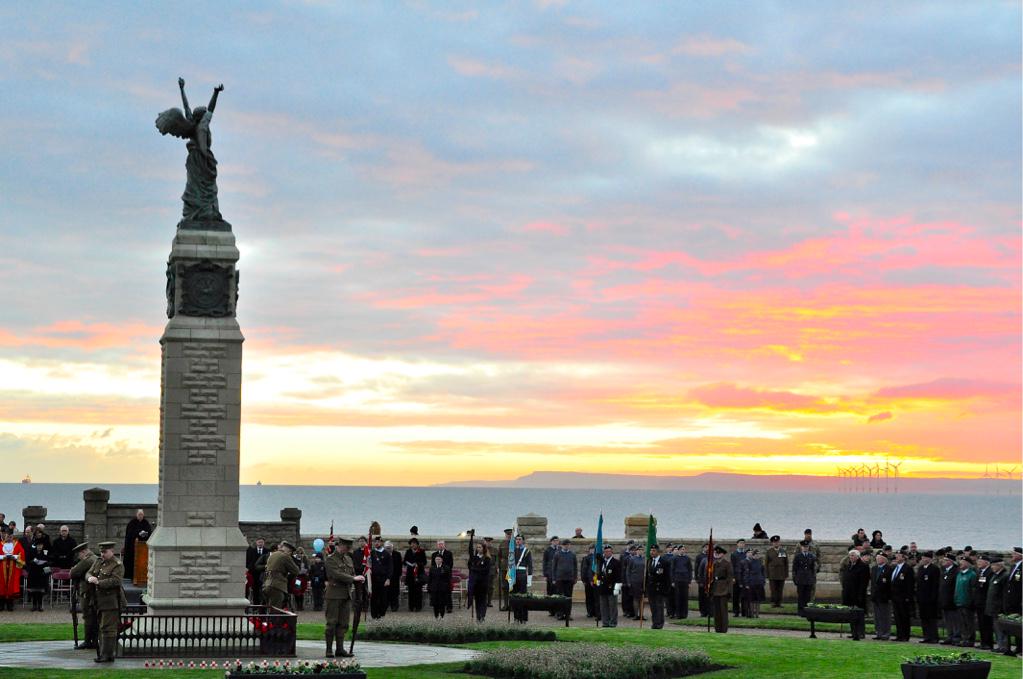 Load more updates