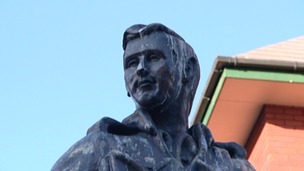 South Shields is holding a memorial service to mark the anniversary of Anzac Day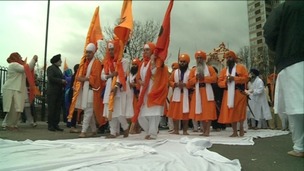 Members of Tyneside's Sikh community have been celebrating the opening of a new temple that cost £2.7, paid for by entirely by fundraising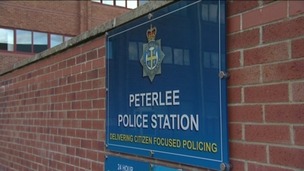 The family of a County Durham man who died in police custody have taken the difficult decision to release CCTV of the moments after he died
Live updates
Donations pay for Bali appeal
BREAKING: Teesside grandmother loses funding appeal
British grandmother Lindsay Sandiford has lost her appeal over a UK Government refusal to fund her legal challenge against a death sentence imposed by an Indonesian court for drug smuggling.
Donations pay for Bali appeal
West Country (E)
Lindsay Sandiford launches new legal challenge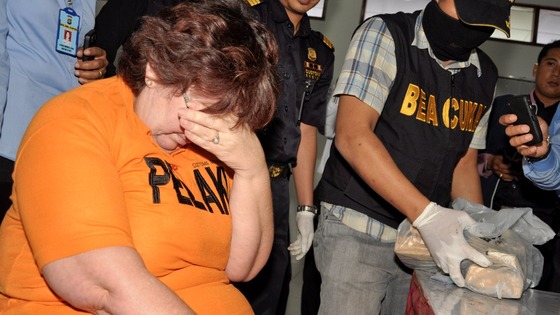 Lawyers for British grandmother Lindsay Sandiford today launched an urgent new legal challenge over a UK Government refusal to fund her appeal against a death sentence imposed by an Indonesian court after she was found guilty of drug smuggling.
The Foreign and Commonwealth Office refused as a matter of Government policy a request to pay for "an adequate lawyer" to represent Sandiford, 56, from Cheltenham, at the Bali High Court appeal.
She was sentenced to death by firing squad by a court in Bali for taking #1.6 million of cocaine on to the island.
In January, the UK High Court upheld the Government's stance of not providing legal funding for British nationals arrested abroad, even in exceptional circumstances.
After the High Court gave its decision, Sandiford received a private donation of over #2,500 that enabled her to be represented by an Indonesian lawyer at the subsequent Bali appeal.
Having lost that first appeal, she is now in a race against time to raise money to take her case to Indonesia's Supreme Court in Jakarta.
Three judges in the UK Court of Appeal are being asked to overturn the High Court decision on funding.
Advertisement
Donations pay for Bali appeal
Sandiford lawyers at Court of Appeal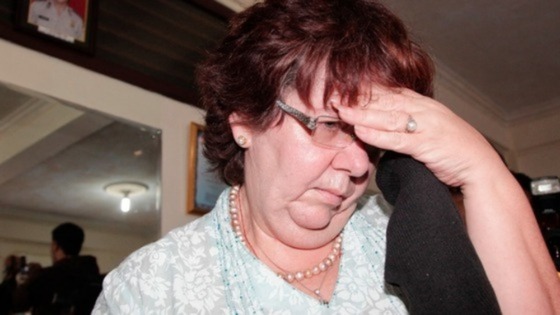 Lawyers for Redcar grandmother Lindsay Sandiford go to the Court of Appeal in London today.
They want to overturn the British Government's decision to refuse to fund her appeal against a death sentence on Bali.
She was sentenced to death by firing squad for smuggling cocaine. She says she has run out of money, is desperate and has nowhere to turn.
Donations pay for Bali appeal
Sandiford: "I'm desperate and don't know where to turn"
I am sitting in my death row cell here in Bali. Yes, I feel depressed. Yes, I know I have been stupid. Yes, I want to say sorry for what I have done - sorry to the British people for the shame I have caused and - more than anything - sorry to the people of Indonesia. And yes, I am totally humiliated. I don't have the money to pay a local lawyer. I suppose, in the grand scheme of things, it's not much money. The last appeal cost about £2,600. In the Supreme Court, it will be about £8,000. You might as well ask me to pay ten million dollars.
But I don't want to beg. I'll accept help, because I'm desperate and I don't know where to turn. I am unspeakably grateful, for example, to the man who does not know me, but has set up a JustGiving.com site for me and raised over £2,500 towards the costs of my appeal. And I have been touched and humbled by the kindness of so many members of the British public, who have reached into their own pockets in difficult times to help me pay for a lawyer, when the government wouldn't help me
– Open letter from Lindsay Sandiford, published by Reprieve
Donations pay for Bali appeal
Redcar grandmother facing the death penalty says she is 'desperate'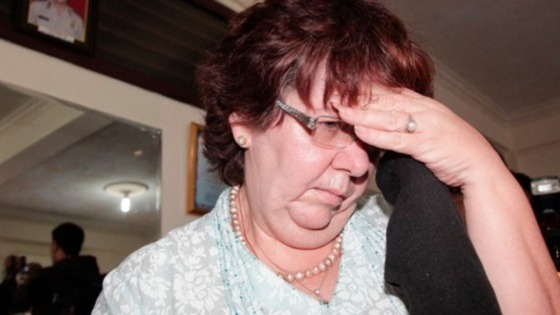 A grandmother from Redcar who's facing execution in Bali on drug charges, has spoken of her desperation after running out of money to pay legal fees.
Lindsay Sandiford was sentenced to death in January and lost her appeal at the high court. Her remaining option is the Indonesian Supreme Court, but she has no money for a lawyer. In an open letter published by human right's charity Reprieve she says she is desperate and doesn't know where to turn.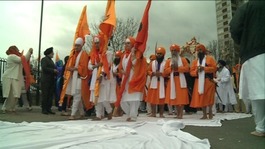 Members of Tyneside's Sikh community have been celebrating the opening of a new temple that cost £2.7, paid for by entirely by fundraising
Read the full story
Advertisement
Sunderland teen in USA for talks
Sunderland teen flies to America for school talks
A Sunderland teenager has flown to Washington DC to call for global leaders to tackle poverty by ensuring more girls stay in school.
17-year-old David Crone is a youth representative for children's charity Plan UK, as well as the UN's Global Education First Initiative.
"Many young people in the UK are not aware how lucky they are to have the opportunity to complete their education.

"Sixty-six million girls in the world are not in school, held back by family poverty, discrimination and abuses like forced marriage.

"Those who are in school often find a lack of resources and quality teaching relevant to their needs and a number are subjected to sexual and physical violence on their way to and from school."
– David Crone

David has travelled to the US capital for the Learning For All summit from April 16-19, co-hosted by Britain's former prime minister Gordon Brown, who is now the UN's special envoy for education, UN Secretary General Ban Ki Moon and president of the World Bank Jim Yong Kim.
"We have fewer than 1,000 days until the current global plans to reduce poverty, the Millennium Development Goals, expire.

"At this event, where we will meet with civil society, country governments, donor agencies and the media, we can not only make commitments to improving the situation, we can also hold those people accountable for the promises they make."
– David Crone

The event brings together the heads of UN agencies, as well as representatives from key nations.

Nearly half of the children who are out of school around the world live in eight countries:
Bangladesh
Democratic Republic of Congo
Ethiopia
Haiti
India
Nigeria
Yemen
South Sudan
Tributes paid to coach driver
Tributes paid to heroic County Durham coach driver
Tributes have been paid to a heroic County Durham coach driver who is believed to have died trying to stop his malfunctioning vehicle going over a ravine in the Alps.
Maurice Wrightson died when the coach he was driving left the road on Tuesday, smashing into rocks before bursting into flames.
Friends and family left scores of comments on a Facebook tribute page for the driver, who worked for Classic Coaches, based at Annfield Plain.
He is understood to have been a driver since the 1960s, and other tributes came in from bus and coach drivers across the country praising him for his actions.
"Everyone who knew Maurice liked him. Everyone who met him had a Maurice story to tell. And every Maurice story left you smiling...RIP a legend to us all...."
– Steve Wardlaw

Wendy Wrightson described him as "a good man who lost his life far too soon but lost it a hero doing what he did best".

Heath Williams, managing director of TGM, the coach firm's parent company, paid tribute to Mr Wrightson, saying he would be "sadly missed".
"Early indications are that our driver tried to take evasive action and that he alerted passengers.

"We pay tribute to him for his efforts, and also to our relief driver who helped people to leave the vehicle."
– Heath Williams, managing director of TGM,
"We lit all our candles last night and chatted fondly about you.

"You will be a huge miss to many people but I wish you peace and sleep well, you deserve it.

"I am sure your star will be shining brightly for all to see and see it we all will."
– Wendy Wrightson
Tributes paid to coach driver
French Transport minister praises "remarkable courage" of coach driver
64-year-old Maurice Wrightson was driving more than 50 people on their way back from Alpe d'Huez when the coach left the road on Tuesday, smashing into rocks before bursting into flames.
French police say they suspect there was a problem with the vehicle's brakes.
The driver's "remarkable courage" was praised by French transport minister Frederic Cuvilliern when he visited the scene.
The minister reportedly said the position of the bus suggested Mr Wrightson tried to slow the bus down by hitting rocks rather than risk it going over a precipice and that his actions saved lives.
Runners at Boston Marathon
Full Report: North East runners put off by Boston Marathon blasts
The bombings at the Boston marathon has made some runners re-think about taking part in the London marathon this Sunday.
At least one north east entrant has decided to run in the Marathon of the North instead, as Derek Proud reports.
You can watch his full report below.
Load more updates