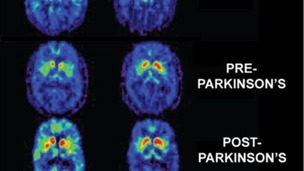 A common diabetes drug called Exenatide could be beneficial for the treatment of Parkinson's disease, new research suggests.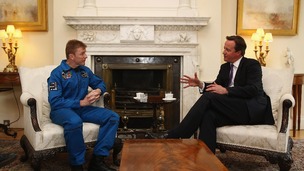 Major Tim Peake will be the first British astronaut in space for 20 years - but has no plans to sing any Bowie songs from outer space.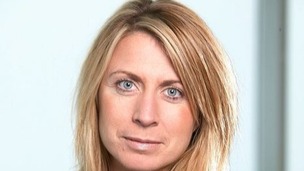 ITV News editor Deborah Turness is leaving ITV News to take up the position of President of NBC News, based in New York.
Live updates
Two killed in house gas blast
Police: Possible DIY link in fatal Newark explosion
One line of inquiry suggests that somebody from the family was doing some D.I.Y in the basement – but we're keeping an open mind.
– SUPERINTENDENT MIKE MANLEY, NOTTINGHAMSHIRE POLICE

For more on this story visit ITV Central
Drug slows Parkinson's progress
Diabetes drug to significantly help Parkinson's sufferers
Doctors believe a drug used to treat diabetes could significantly help people suffering from Parkinson's Disease.
Tests on the drug are still in their very early stages, but initial results suggest it might combat aspects of the physical degeneration caused by the disease.
ITV News reporter Ben Chapman reports:
Read: Diabetes drug moves Parkinson's treatment a step closer
Advertisement
UK astronaut set for 2015 launch
UK astronaut set for space launch in 2015
Major Tim Peake is set to become the first British man in space for more than 20 years, when he spends five months at the International Space Station in 2015.
Major Peake, a former army test pilot, said his selection is a "true privilege".
Science Editor Lawrence McGinty reports:
Read: UK's new spaceman describes mission as 'true privilege'
Two killed in house gas blast
Couple who died after suspected gas explosion named
The man and woman killed when a suspected gas explosion destroyed a house were named locally tonight. The bodies of Jeanette and Leslies Rourke were recovered from the rubble today.
The pair are understood to have died following the explosion on the house on Sunday. A second man, believed to be Nicholas Rourke, is still in hospital. ITV News Reporter Damon Green reports.
Criminal suspects under arrest 'should not be named'
Criminal suspects who have been arrested should not be named until they are charged except for in 'clearly identified circumstances' such as a threat to life. That's according to official guidance issued to police forces in the wake of the Leveson Inquiry.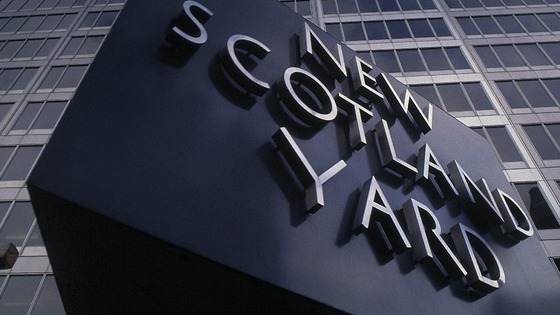 The recently formed professional standards body the College of Policing approved the guidance tonight following criticism about differing approaches to releasing information by forces.
The college says that at the point of charge, forces can release name, address, occupation and charge details, and must consult the Crown Prosecution Service (CPS) if they want to withhold the name.
Advertisement
Wigan FA Cup victory parade
Wigan fans greet the winning FA Cup team bus in city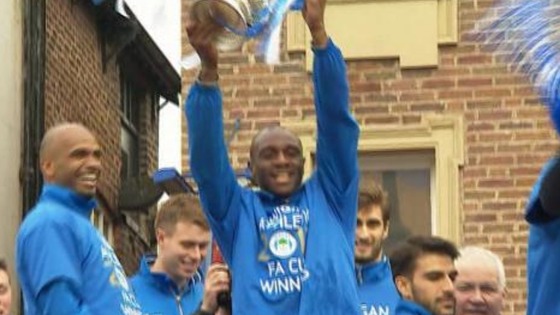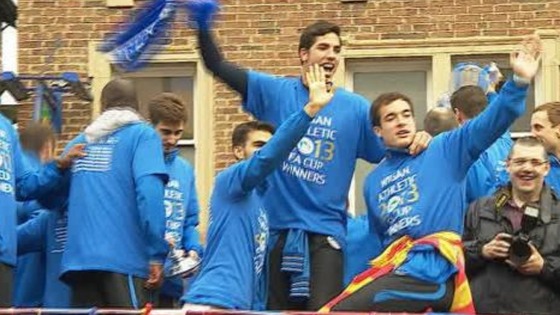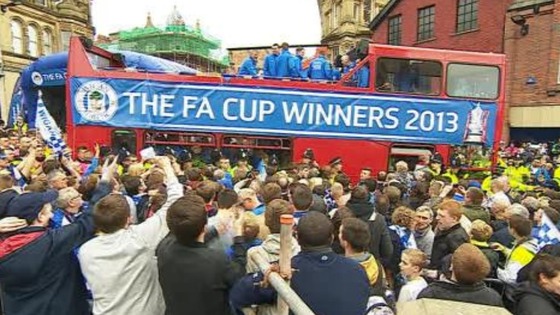 Two killed in house gas blast
Newark blast victim named locally as Leslie Rouke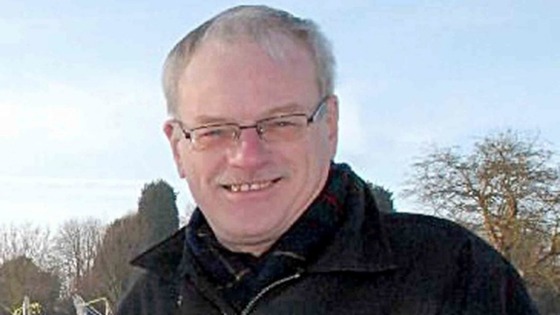 Drug slows Parkinson's progress
Parkinson's UK: Too soon to know effects of drug
Parkinson's UK have said it is "too soon to know effects" the common diabetes drug Exenatide will have on the treatment of Parkinson's disease.
This new research is a huge step forward in the on-going fight to find a drug which can slow down, or even halt, the progression of Parkinson's.

Despite these encouraging results, it is simply too soon to tell whether this drug is a blind alley or a breakthrough for people with Parkinson's.

The research was conducted in a very small number of people and, crucially, without a placebo group – making it difficult to draw too many firm conclusions at this stage.

We look forward to seeing the results of a much larger trial to fully examine the usefulness of exenatide for people with Parkinson's.
– Claire Bale, Research Communications Manager at Parkinson's UK
Drug slows Parkinson's progress
Diabetes drug link 'good news for Parkinson's patients'
A diabetes drug called Exenatide could be beneficial for the treatment of Parkinson's disease, new research has found.
This new study is perhaps more noteworthy for the approach it has taken with respect to the clinical trial design.

All of this was done in a modest number of patients and the results compared with a matched control arm that received best medical therapy.

Using this approach they found a signal of effect that suggested that the drug may well be slowing down the disease process.

All of which is good news not only for patients with PD but for us all, as we seek to explore how drugs already out there could be repositioned.
– Professor Roger Barker, University of Cambridge
Load more updates