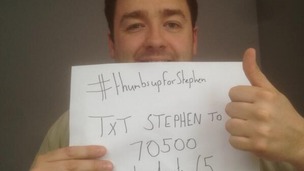 Comedian Jason Manford has appealed for people to help teenager cancer sufferer Stephen Sutton to raise £2m.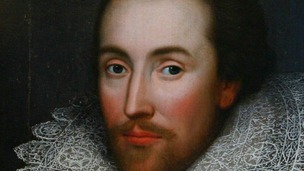 As William Shakespeare turns 450 today, take our wit quiz to find out if the Bard said it, or someone else.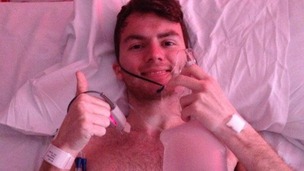 As Nineteen-year-old Stephen Sutton appears nears the end of his battle with terminal cancer, his story has led to a rush of donations.
Live updates
Parents of Hillsborough sisters 'lost everything'
Jon-Paul Gilhooley from Liverpool was Steven Gerrard's cousin and, aged 10, was the youngest to die at Hillsborough in 1989.
A pen portrait of Jon-Paul was read out by family members saying that he "was our world."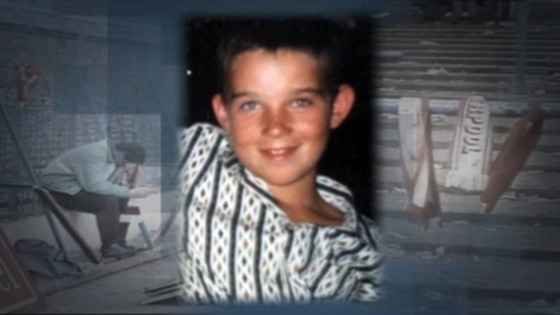 Read on her behalf by his cousins Paula Kadiri and Donna Ridland, the pen portrait by his mother Jacqueline said:
"Jon-Paul loved all his family. When he was 8 he went to a jumble sale and bought small bottles of perfume for me, his two aunties and three cousins.
"He was very loving and affectionate."
Mrs Gilhooley told the jury that after hearing about the Hillsborough Disaster she knew her son wouldn't be coming back:
"I knew before 3.30 on the day of Hillsborough that Jon-Paul was gone.
"Jon-Paul had his life taken away at just 10 years old. He had been denied a chance at fulfilling his life, meeting new friends, getting married, carving out a career and having children.
"To the world Jon-Paul was a football fan, but to us he was our world."
Teen passes £1m charity goal as cancer fight nears end
Central
The boss of the Teenage Cancer Trust charity says Stephen Sutton is an 'extraordinary person', who has given the charity an 'extraordinary 24 hours', after raising more than £1million.
Siobhan Dunn, the charity's Chief Executive, said they were a relatively small charity that raises £12million each year, but Stephen has managed more than £1million by himself.
She added that Stephen had done all he could to raise funds for the charity, as seven young people a day are diagnosed with cancer.
Advertisement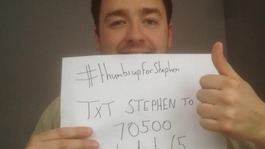 Comedian Jason Manford has appealed for people to help teenager cancer sufferer Stephen Sutton to raise £2m.
Read the full story
William Shakespeare turns 450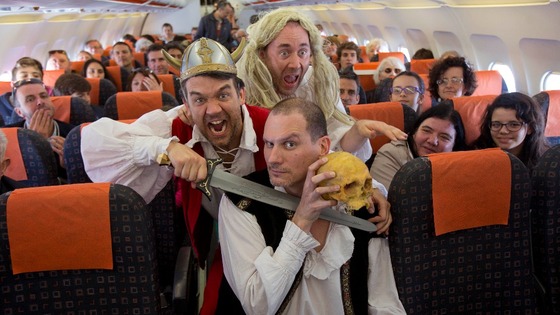 The Reduced Shakespeare Company is thought to have set a new world record after its actors performed an abridged version of the playwright's works at more than 37,000ft.
Actors Simon Cole, 38, Gary Fannin, 45, and William Meredith, 40, began with a 12-minute performance of Romeo and Juliet.
They then charged up and down the length of the plane for the next hour, performing Shakespeare's comedies and tragedies, including Titus Andronicus, Othello, Macbeth, Julius Caesar and Hamlet.
The Bard's plays were performed under the title Shakes on a Plane on a flight from Gatwick to Verona in celebration of the 450th anniversary of his birth.
The troupe is believed to have set a Guinness World Record for the highest theatrical performance, the attempt should be verified within a week.
Teen passes £1m charity goal as cancer fight nears end
A teenager suffering from terminal cancer has smashed his fundraising target of £1 million for the Teenage Cancer Trust, but item number two on his bucket list was skydiving.
Stephen Sutton got the opportunity just days after an operation in June last year and posted this video for his followers.
He wrote on his YouTube page: "I still can't believe that after having an operation a few days ago and still having a drain in my leg I was actually allowed to jump, but I'm not complaining! It really was an amazing experience and would recommend it to everyone!"
He added: "In my case I've had to wait on the tragedy of cancer to remind me to have a brilliant time, but all you on the other hand have no excuses. That's just one of the messages I want to get across by doing this kind of thing...Life is way too short not to have fun."
Woman arrested after children found dead at London home
London
Three children who were found dead at a house in New Malden suffered from spinal muscular atrophy, Daybreak's Chief Correspondent Richard Gaisford reported.
I understand the three children found dead in S.London all suffered from severe degenerative Spinal Muscular Atrophy http://t.co/6NRyHxptIh
Read: Children suffered from 'incredibly debilitating disorder'
Advertisement
ITV News' Becky Mantin has the latest weather:
ITV News UK Editor Lucy Manning reports:
2 people arrested after counter terror officers search 6 houses in Greenford, Brentford, Hounslow, Walthamstow, High Wycombe. Arrests re GBH
A 30-year-old was arrested at an address in Hounslow and an 18-year-old at a Brentford residence.
William Shakespeare turns 450
Hollywood star Damian Lewis has returned to the London's Guildhall, where he was a drama student, for a celebration of Shakespeare's 450th birthday.
The Homeland actor, 43, recited the first five sonnets in the Guildhall Library to an audience. Below he reads Sonnet 1 by William Shakespeare:
Woman arrested after children found dead at London home
London
by Ronke Phillips, Senior Correspondent
A neighbour has told ITV London how shortly after the bodies of three children were discovered, two relatives of the family knocked on her door and were clearly very distressed.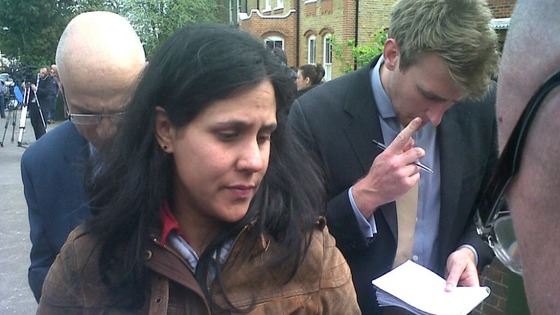 "We heard a commotion and we saw lights and four police cars came up and one ambulance and a few other cars," Michele Bacchus said.
"A little while later my partner was outside having a cigarette and two women came up and asked if they could use the lavatory. One was fairly young and very, very upset, she could not speak.
"They were very, very upset. The younger one was in shock, they were both in shock."
Bodies of three children discovered at New Malden address: Latest updates
Load more updates