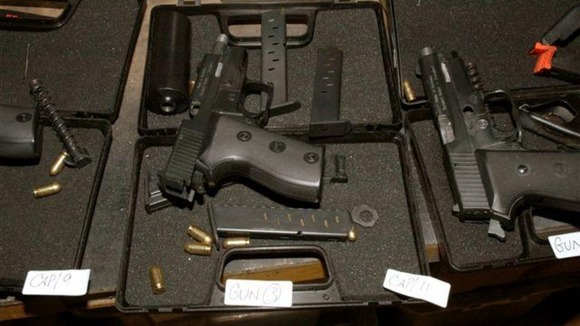 France is "awash with illegal firearms" transported into the country across porous European borders, says the president of Union Francaise des Amateurs d'Armes, a French gun society.
Jean-Jacques Buigne said he did not think the killer responsible for yesterday's attacks had a gun licence.
The killer used a heavy calibre .45 automatic pistol. It would be very complicated to obtain this weapon legally due to strict gun laws, but Buigne says open European borders mean a lot of smuggling takes place. He said:
"It's impossible to obtain authorisation for an arm like that if you're not 'clean'."
"It's very complicated to get a weapon like that legitimately. But in France lots of criminals use illegal arms and no law could change that."