Corporal Baljit Limbu, of 2nd Battalion The Royal Gurkha Rifles received a Mention in Despatches for his courage in rescuing a wounded comrade despite being injured himself.
The 32-year-old was at the back of a patrol in the Nahr-e-Saraj area of Helmand Province in southern Afghanistan last June when he and a fellow Gurkha were hit by a massive improvised explosive device (IED) blast.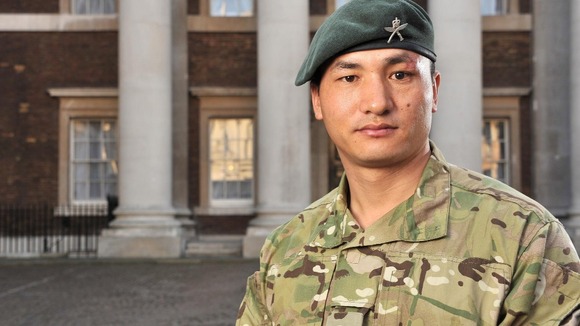 He was thrown about 160ft in the air, left temporarily deaf and suffered shrapnel wounds to his right arm and neck in the explosion, which left a hole the size of a large car.
But he did not seek medical treatment for himself, instead tending to his more seriously injured comrade, who would probably have lost one or more limbs had it not been for Cpl Limbu's first aid.