Sapper Ben McMurray from the Corps of Royal Engineers received The Queen's Commendation for Bravery for his courage in clearing IEDs even after his patrol was struck by a series of blasts.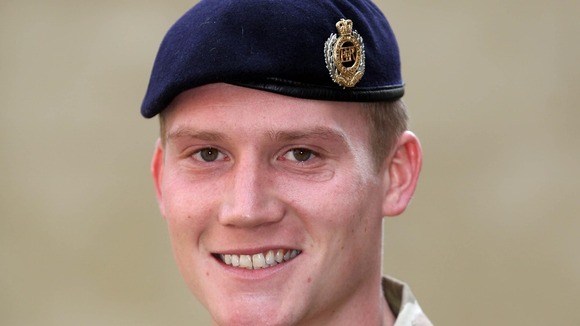 The soldier himself set off a hidden insurgent bomb as he searched for the deadly devices around a Royal Marines checkpoint in Nad-e-Ali, Helmand Province, on July 14 last year.
Miraculously he was not hurt in the explosion, and was able to lead his team to safety after another two IEDs detonated, one of them seriously injuring one of his comrades.