Corporal Carl Taylor from Birmingham used his own body as a shield as he carried the boys, aged between three and seven, back to their distraught mothers in Afghanistan.
He courageously dashed 80ft in full view of the enemy to reach the youngsters trapped by insurgent gunfire.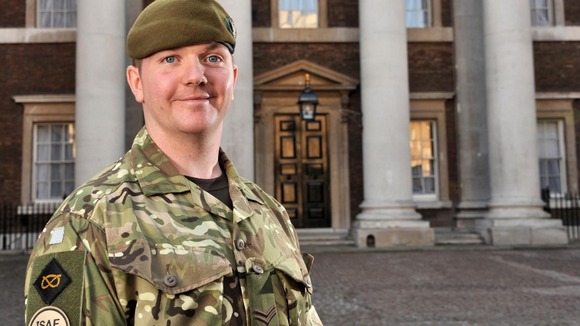 Cpl Taylor, who is 25, of 3rd Battalion The Mercian Regiment, was a month into his tour of Afghanistan when the incident took place in the village of Popalzay in Helmand Province on March 10 last year.