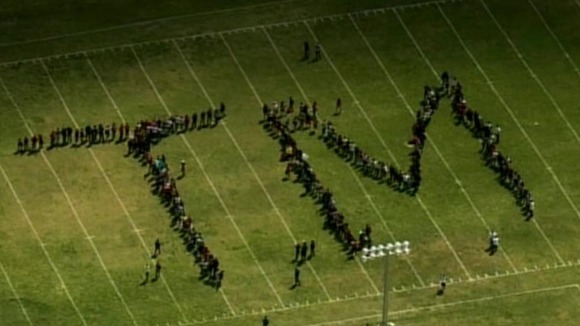 Students from 15 schools across Miami have walked out of their classes and converged in an American football stadium to protest against the murder of 17-year-old Trayvon Martin.
Trayvon Martin was shot dead by 28-year-old George Zimmerman, a neighbourhood watch volunteer who said he suspected Martin of mischief.
Trayon was unarmed: carrying a bag of sweets and a can of iced tea when he was killed.