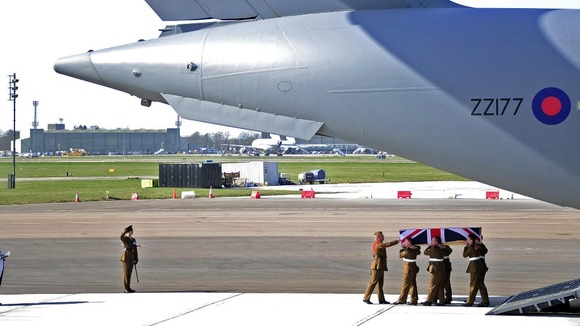 The body of Captain Rupert Bowers, 24, of 2nd Battalion The Mercian Regiment has arrived at the RAF Brize Norton in Oxfordshire.
He was killed in a roadside bomb blast on March 21st.
He leaves behind his wife Victoria, and their newborn son Hugo. His family said:
"Rupert was a kind, caring and thoughtful man who was selfless in his actions as a brave courageous soldier."
"He was a devoted husband, son and father who leaves a wife that is proud to have known him and a sister and parents whose grief is immeasurable."