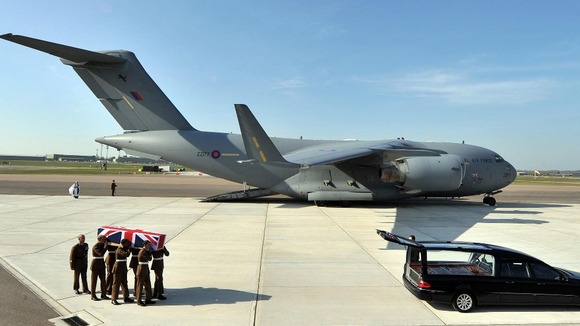 The body of 25-year-old Lance Corporal Michael Foley, of the Adjutant General's Corps, has arrived at RAF Brize Norton in Oxfordshire.
He was killed whilst guarding the front gate of the UK headquarters in Helmand Province on Monday.
He leaves behind his wife Sophie and their three sons Calum, Warren and Jake. His family said:
"Michael passed away while on operational duty in Afghanistan where he was very proud to be serving his country in support of our combined forces in this theatre of operations."
"He will be sorely missed by his family and friends and everyone privileged to serve with him both on his last tour and during his military career."