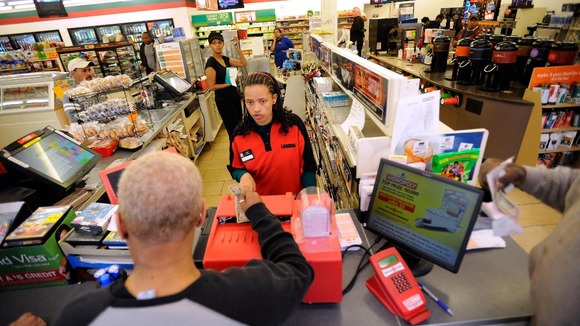 Lottery ticket-holders in Illinois, Kansas and Maryland each selected the winning numbers for the world record-breaking $640 million Mega Millions jackpot, officials have said.
The tickets were sold in two stores in Illinois and Maryland, whilst the Kansas ticket was bought online.
Americans spent nearly 1.5 billion dollars for a chance to hit the jackpot.
The odds of winning the jackpot were 1 in 176 million.