The Royal Navy Sea King helicopter from HMS Gannet in Prestwick, Ayrshire, was first on the scene.
A Royal Navy spokeswoman said the crew were forced to leave one aircrewman on board the stricken boat following a problem with the rescue helicopter's winch.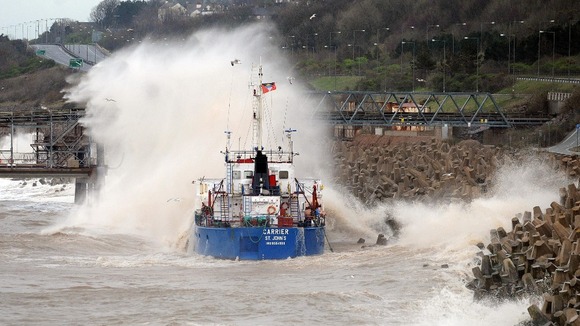 The team rescued five stranded crew members before the aircraft developed a defect and Petty Officer Mike Henson was left on board with two remaining seamen. It was Petty Officer Henson's first shift as a qualified search and rescue aircrewman.
All three were later rescued by an RAF helicopter.
For more coverage of the striken cargo ship visit ITV Wales.