Britain's only pandas have just one more chance to breed successfully, as time runs out.
On Wednesday "natural sparks" flew between Yang Guang and Tian Tian, but the pair failed to mate, as the female bear's limited window of fertility draws to a close.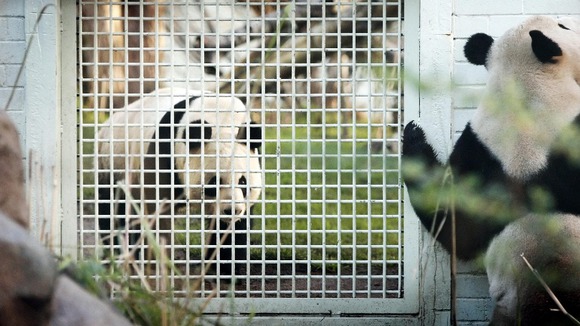 Keepers at Edinburgh Zoo opened a "love tunnel" between their enclosures after tests showed Tian Tian had ovulated.
They met five times on Tuesday and "several times" on Wednesday but failed to ignite the "spark".
The pandas will have a final chance to mate on Thursday but keepers are losing hope that Tian Tian will get pregnant this year.