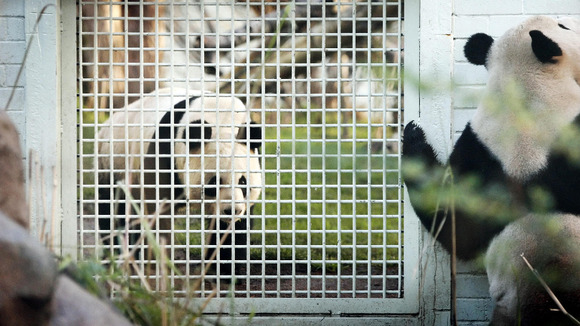 Britain's only pandas have run out of time to mate as their limited breeding season drew to a close.
Tian Tian and Yang Guang had a window of just 36 hours to mate and despite "natural sparks" flying between them, the pair did not do the deed.
Keepers at Edinburgh Zoo hoped for one final chance to put them together today but test results late last night showed a drop in the female bear's hormone levels.
They met five times on Tuesday and several times again yesterday and had shown signs of attraction to each other. However, the zoo said the level of interest had passed and limited breeding behaviour was seen in both pandas this morning.