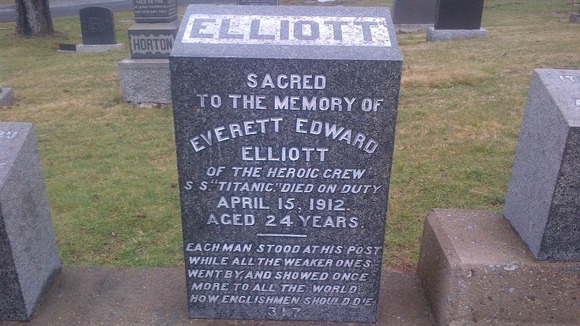 The Atlantic Canadian port city of Halifax had to deal with the ghastly aftermath of a calamity that killed about 1,500 people.
It was Halifax that sent out ships to pick up the bodies, turned an ice rink into a morgue and interred the dead in three cemeteries.
"They built it in Belfast, sank it in the Atlantic and we buried it. In that sense, one very final part of the Titanic story is right here in Halifax," says local author Alan Ruffman.
The story of the Titanic still resonates in Halifax, which has many visible reminders of what was the worst peacetime maritime disaster ever: 150 graves, more than 20 sites linked to the recovery effort and dozens of artifacts.