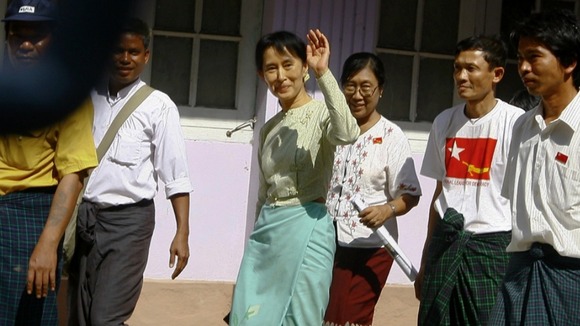 Nobel Peace Prize laureate and newly elected lawmaker Aung San Suu Kyi will travel outside Burma for the first time in 24 years after accepting invitations to visit Norway and Britain in June, her party have told the Reuters news agency.
Her travel caps months of dramatic change in Burma, including a historic by-election on April 1st that won her a seat in a year-old parliament that replaced nearly five decades of oppressive military rule.
Her trip will include a visit to British city Oxford, where she attended university in the 1970s, said National League for Democracy (NLD) party spokesman Nyan Win.