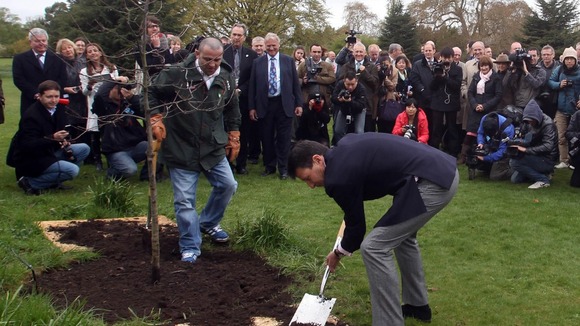 To celebrate the UK's role in the birth of the modern Olympic movement, 40 'Coubertin Oaks' oak trees are being planted across the UK.
The trees have been grown from acorns taken from an oak planted in 1890 during the visit of Pierre de Coubertin; the man considered the 'father' of the Olympic Games.
Seb Coe planted the first tree this morning in Kew Gardens.