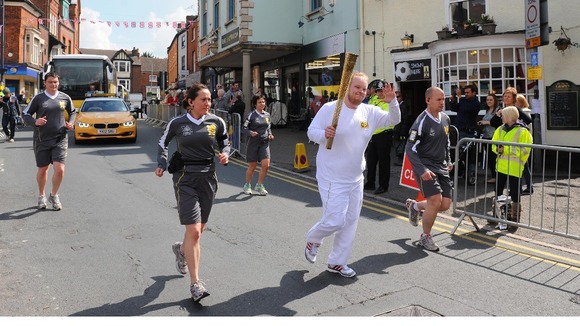 The Olympic torch rehearsal has travelled through Melton Mowbray and is on its way to Langham and Oakham in Rutland.
At Rutland Water, a torchbearer will be carried across the water on a rigid inflatable boatto hand over the torch to a participant on another boat.
From there, the party will travel on to Uppingham and Stamford before torchbearers board another steam train on the Nene Valley Railway to Orton Mere station to end the day in Peterborough.