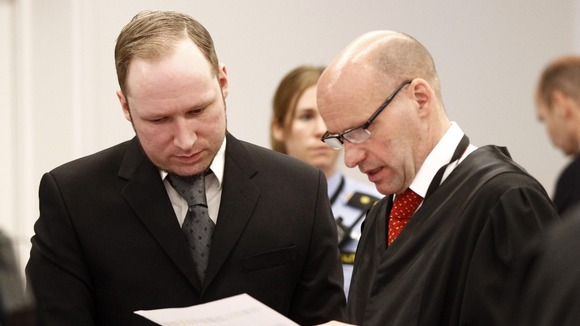 Anders Breivik has apologised to the family of a pub owner who was among the eight people killed in the bomb blast outside government offices in Oslo, saying he had not wanted to kill "civilians."
But when Prosecutor Stein Holden asked if he wanted to express a similar apology to the families of the other victims, including the 69 killed on the youth camp on Utoya island, he refused.
"No I don't," Breivik said. "Utoya is a political indoctrination camp."