Fabrice Muamba's young son cried out "daddy is frozen" as he saw him collapse on TV during a football match as he suffered cardiac arrest.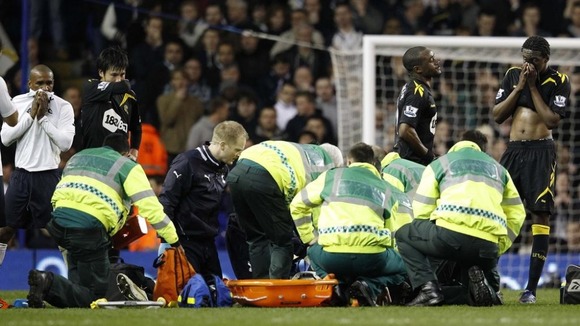 The Bolton Wanderers midfielder's fiancee, Shauna Magunda, told The Sun about the moment she and three-year-old Joshua saw the Premier League star collapse.
She said: "Joshua seemed to think his dad was playing. The reaction of the fans and other players told me something was seriously wrong. People were crying and chanting Fabrice's name.
"Then my phone started ringing. Fabrice's agent got through to me and confirmed my worst fear - his heart had stopped beating."