The Prime Minister grilled the Home Secretary Theresa May this morning over what his spokesman said were "unacceptable"delays for passengers arriving at Heathrow. No 10 said people should nothave to wait as long as they had been to get through passport control.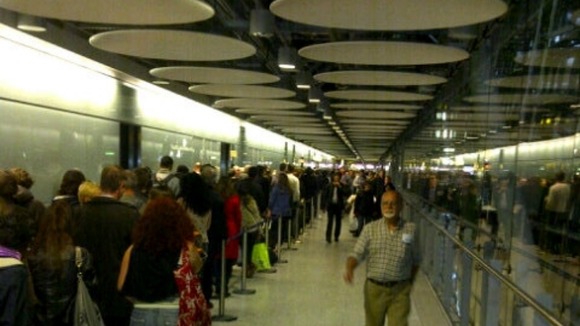 Yesterday Mr Cameron's spokesman blamed the "severe weather " for the delays. Today he said ninety minutes was too long for anyone to be kept waiting:
"Clearly whether they are holidaymakers or business people visiting the UK, these people do not want to queue for a long time.
We understand their frustrations. We want to do everything we can to deal with those problems."