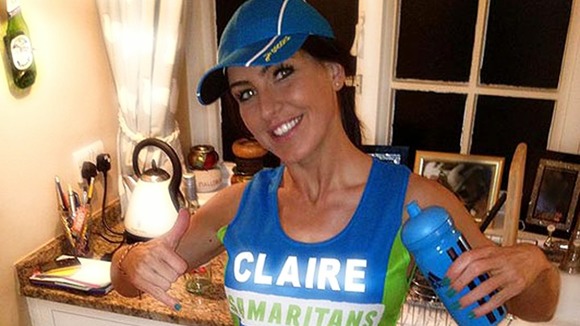 A woman whose supporters helped raise more than £1 million for charity after her death in this year's London Marathon will be buried next to her brother today.
Family and friends of Claire Squires will attend a private funeral service at St Andrew's Church in North Kilworth, Leicestershire, this afternoon after she collapsed and died less than a mile from the finishing line of the 26.2-mile course on Birdcage Walk near Buckingham Palace on April 22.
The 30-year-old was running for the Samaritans, in recognition of the work done by her mother Cilla, who had volunteered for the charity for 24 years.