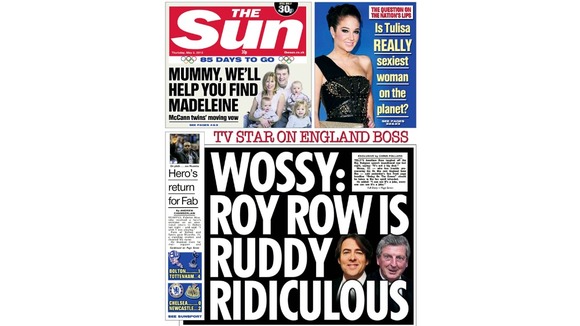 The Sun appears undeterred by criticisms of its front page yesterday, which referenced the speech impediment of new England manager Roy Hodgson.
The FA described it as "in poor taste and disrespectful" and over 100 complaints were made to the Press Complaints Commission.
Today's headline reads: "WOSSY: ROY ROW IS RUDDY RIDICULOUS".