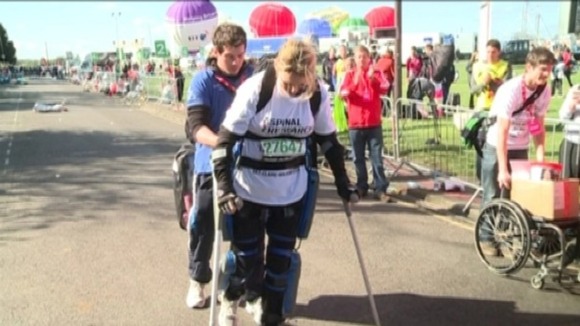 Claire Lomas who is walking the London Marathon wearing a bionic suit has reached her fundraising target of £50,000 and is due to complete the course early next week.
Claire from Eye Kettleby near Melton Mowbray in Leicestershire is paralysed from the chest down. She suffered spinal injuries in a horse riding accident in Nottinghamshire in 2007.
For more on this story visit the ITV Central website.