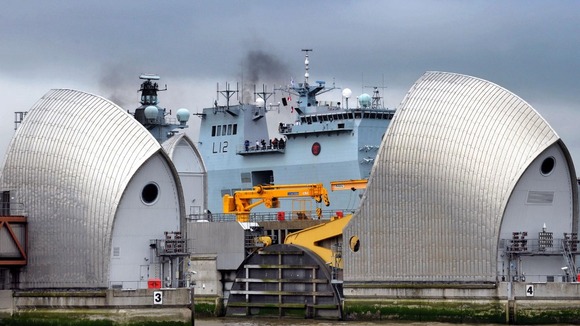 HMS Ocean was successfully negotiated through the Thames Barrier, before beginning a 180-degree turn at West India Docks. She arrived at Greenwich at around midday.
Captain Andrew Betton described the task of guiding her through gaps of just 60 metres as "challenging".
Smaller crafts and patrol boats accompanied the ship as part of the maritime security plan.