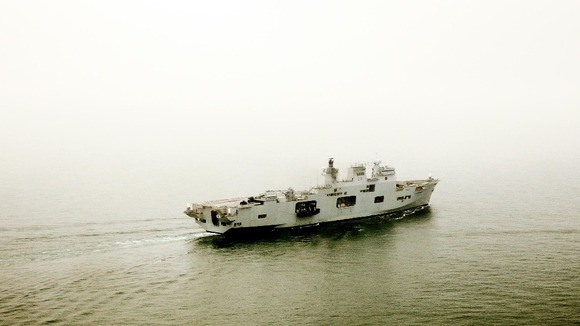 Lieutenant Mike Robertson from 661 Squadron, who will fly Army Lynx helicopters from HMS Ocean, said there were "a huge number of threats" that the military could face. His unit returned from Afghanistan five months ago, and he described the transition to protecting London as "very challenging".
Lt Robertson added: "I'm very excited as are all the squadron to be part of the Olympic Games."It's a once in a lifetime opportunity to be part of the greatest show on Earth, especially in your home country."
During the Games the ship will also accommodate 300 military personnel who are providing security at nearby Greenwich Park, and engage with Londoners by hosting public visits. Last year it spent four months operating off the Libyan coast.