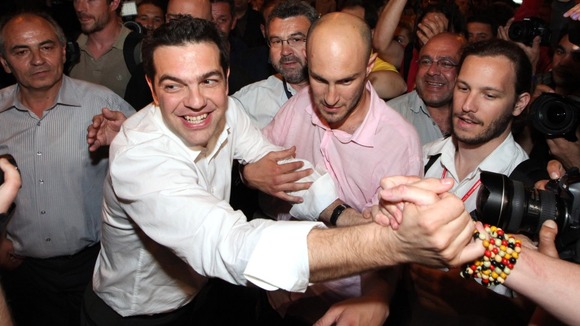 Greece's general election has turned the spotlight on a new political figure.
The 37-year-old leader of the Left Coalition party, Alexis Tsipras, had 15.8% with almost 40% of the vote counted, beating the socialist PASOK into second place so far.
Tsipras ran on an anti-austerity ticket arguing that the bailout or bust ultimatum thrown down by mainstream parties was a scare tactic to force people to accept cuts.