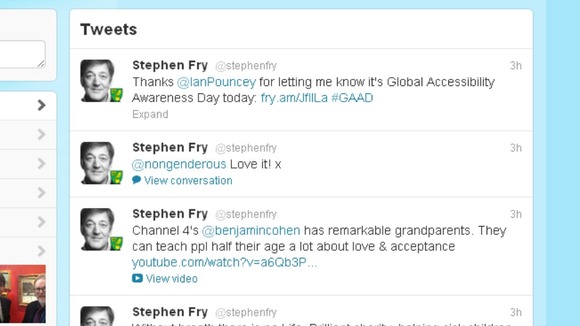 The editor of one of the world's most successful news websites today raised the prospect of Stephen Fry's Twitter page being regulated.
Martin Clarke, editor of the Daily Mail online, told the Leveson Inquiry into press standards that additional regulation may be a "dagger to the heart" of British online media.
Mr Clarke was talking about the difficulty of regulating web news publishers and bloggers with large audiences.
He said: "You can't slice and dice the internet up into different bits...Stephen Fry has four million followers on Twitter.
"He can reach more people in one hour than I can, so is he going to be regulated?"