A rescue team has discovered the wreckage of a Russian plane that disappeared during an exhibition flight in Indonesia.
Rescuers found several bodies but no survivors after the plane was found to have crashed into a mountain during a flight with 45 people on board.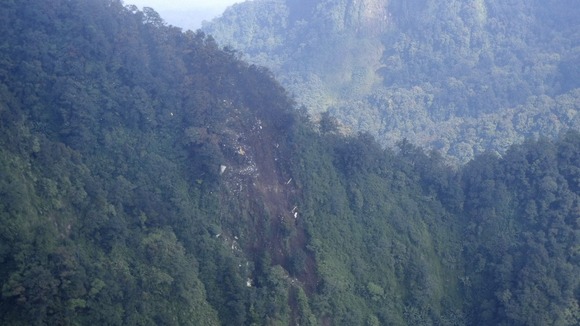 Russia said it would take part in the investigation of the crash of its first all-new passenger jet since the fall of the Soviet Union, a Superjet 100 aircraft that went missing on Wednesday about 40 miles south of Jakarta.
It was carrying Indonesians, including journalists and businessmen, eight Russians including embassy officials, pilots and technicians, as well as two Italians, one French citizen and one American, said Vladimir Prisyazhnyuk, the head of Sukhoi Civil Aircraft.